Posted:
November 28th, 2008 |
Author:
perplitudine
|
Filed under:
Literature
|
Comments Off

on Upon All The Living And The Dead
[IT] Un blog multilingue. Scrollate finche' non vi diventa intelligibile. Grazie.
[EN] A multilingual blog. Scroll until it becomes intelligible to you. Thanks.
[HR] Visejezicni blog. Scrollajte dok vam ne postane razumljiv. Hvala.
A few light taps upon the pane made him turn to the window. It had begun to
snow again. He watched sleepily the flakes, silver and dark, falling obliquely
against the lamplight. The time had come for him to set out on his journey westward.
Yes, the newspapers were right: snow was general all over Ireland. It was falling
on every part of the dark central plain, on the treeless hills, falling softly
upon the Bog of Allen and, farther westward, softly falling into the dark mutinous
Shannon waves. It was falling, too, upon every part of the lonely churchyard
on the hill where Michael Furey lay buried. It lay thickly drifted on the crooked
crosses and headstones, on the spears of the little gate, on the barren thorns.
His soul swooned slowly as he heard the snow falling faintly through the universe
and faintly falling, like the descent of their last end, upon all the living
and the dead.
James Joyce, The Dead, from The Dubliners, 1914
copied from the Project Gutenberg edition
[it.wikipedia, en.wikipedia , online > Project Gutenberg, search on Archive.org (w| audio)]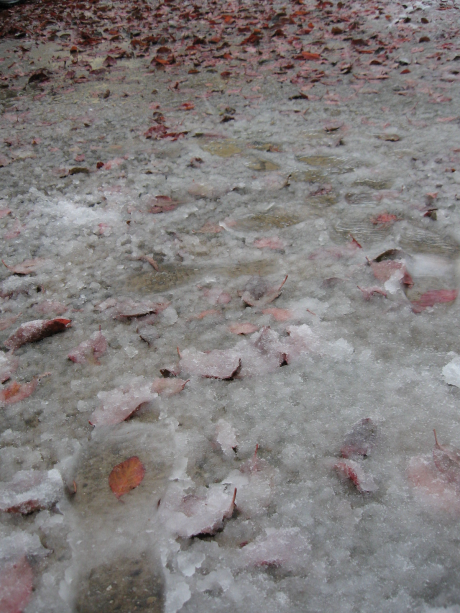 [IT] Il nodo nello stomaco va e viene, io leggo, scrivo, faccio. Negli ultimi giorni lo stress era notevole, quindi non sorprende quanto mi sono fatta incantare dai semplici ma apparentemente enormi fiocchi che cadevano riempiendo la mia finestra di non-color bianco (sono originaria delle coste di un mare, io). Un momento, lunghissimo e bellissimo, di vuoto, e poi mi passa per la testa la frase finale di The Dubliners. Grazie.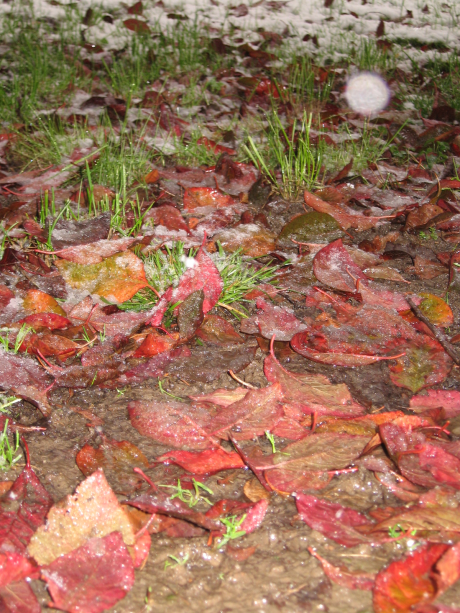 [EN] The knot in my stomach comes and goes, as I write, read, do. In the las few days it made its presence very clear, so it comes as no surprise that I've let myself become enchanted by the simple yet enormous looking snowflakes falling and filling my window with the white non-color (I originate from the coasts of… a sea, after all). There was one moment, long and beautiful,of emptiness, and then through my mind went the final phrase of The Dubliners. Thank you.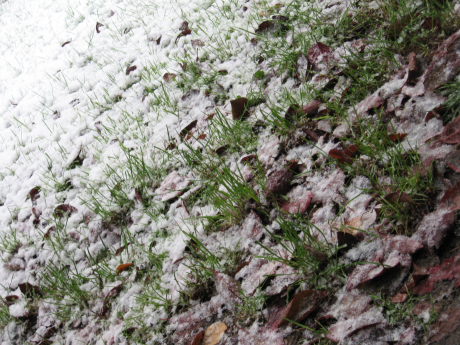 [HR] Grop unutra osjecam pa ne osjecam, citam, pisem, djelujem. Zadnjih dana je stres bio posebno zamjetljiv, tako da nije iznenadjujuce sto sam dopustila da me zacaraju jednostavne i naizgled ogromne pahulje snijega koje su padale ispunjavajuci moj prozor bijelom ne-bojom (ipak sam porijeklom s obale jednog mora, ja), Jedan tren, opsezan i predivan, praznine, a zatim mi dodje u misli zadnja recenica knjige The Dubliners. Hvala.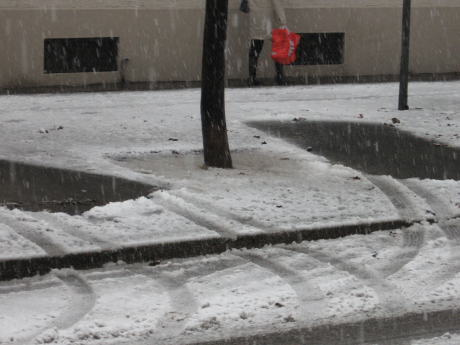 […] …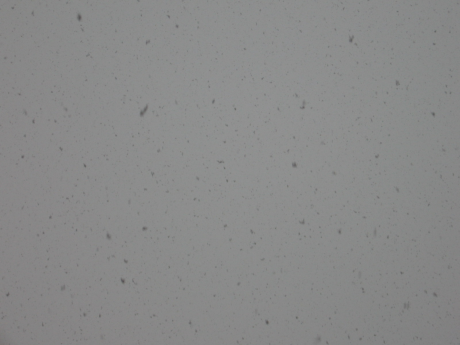 ---