Posted:
January 19th, 2009 |
Author:
perplitudine
|
Filed under:
Croatia
,
Magazines
,
PlanB
|
Comments Off

on PlanB n14 NOV2008 Mapping
[IT] Un blog multilingue. Scrollate finche' non vi diventa intelligibile. Grazie.
[EN] A multilingual blog. Scroll until it becomes intelligible to you. Thanks.
[HR] Visejezicni blog. Scrollajte dok vam ne postane razumljiv. Hvala.





[IT]
Le riviste cartacee sono ancora per me
una cosa molto importante, anche con tutto quello che si trova in
rete, o forse a maggior ragione per quello. Per me sono delle mappe
di immaginari sempre in evoluzione ma piu' tangibili dei blog. Una
buona rivista ti dice tante cose, anche solo a sfogliarla, visivamente e per
il montaggio di contenuti. Si, e' una questione di prospettive.Ed era proprio il cambio di prospettiva
il tema del numero 14 (sul sito ufficiale, su borja.org) di rivista croata Plan B, uscito nel novembre
2008, e nel quale e' stato pubblicato il mio articolo "La
pubblicita' e' una cosa seria" (scansioni pagine qui, il testo in
croato e le traduzioni in italiano e inglese qua). Per sapere di piu'
del numero stesso, vedere un po' di altre pagine ancora, e leggere una mia riflessione sull'escapismo e la musica, ispirata da un testo di Tonci Kozul, seguite il
collegamento "Continua".
[EN]
Magazines made of paper are still a
fundamental thing for me, even with all that's availabile online, or
maybe because of that. Because for me they are like maps of
collective symbolic image inventories ("immaginario"), in
constant evolution but more tangible then blogs. A good magazine
tells you a lot even if we just leaf through it, visually and though
the montage of contents. Yes, it is a question of perspectives.And it's the change of perspective that
is the theme of the issue number 14 (on the official site, on borja.org) of the Croatian magazine Plan B, published in November 2008, and which contained my article
"Advertising is a serious thing" (you can see the scanned pages
here, the text in Croatian and the translations in Italian and
English here). If you wish to know more about the number itself,
see some other pagescans, and readthis reflection of mine about escapism and music, inspired by a text by Tonci Kozul, click "Continua"
[HR]
Papirnati casopisi su za mene jos
uvijek vrlo vazna stvar, cak i svemu tome sto se moze naci na
internetu, ili mozda bas zbog toga. Smatram ih mapama imaginarija, u
stalnom razvoju, ali konkretniji od blogova. Dobar casopis ti
komunicira mnogo toga i ako ga samo prolistamo, vizualno i montazom
sadrzaja. Da, stvar je u perspektivama.I upravo je promjena perspektive tema
14. broja (na sluzbenoj stranici, na borja.org) hrvatskog casopisa Plan B, koji je izasao u studenom
2008., i u kojem je objavljen moj clanak "Oglasavanje je
ozbiljna stvar" (ovdje vidite skanirane stranice, ovdje tekst na
hrvatskom i prijevodi na talijanski i engleski). Ako zelite doznati
vise o samom broju, vidjeti druge stranice (skanirane), i procitati moje razmisljanje o eskapizmu i muzici inspirirano jednim tekstom kojeg je napisao Tonci Kozul, slijedite link "Continua".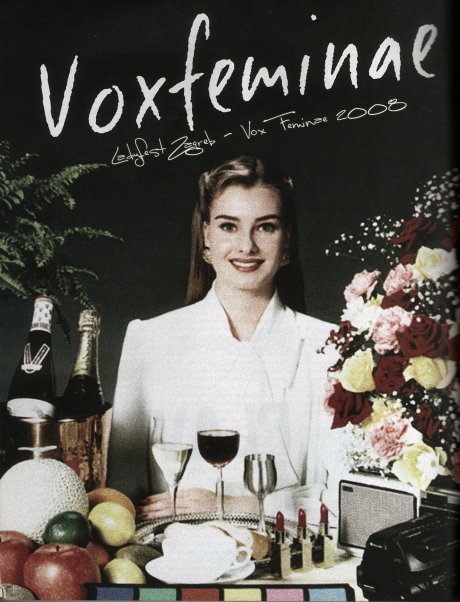 [IT]
Questo numero esce poco dopo la vittoria di Barack Obama alle
elezioni presidenziali degli Stati Uniti, quindi ci sono editoriali e
testi sul tema. Poi ci sono altri editoriali, notizie, le piccole citta' croate, i brevetti nella scienza e
un istituto che se ne occupa, giovani artiste, la strategia
energetica, l'economia, la crisi, le giovani cheerleader che provano
ad auto realizzarsi vivendo di danza, 2.0, il futuro dei blog (Sinisa
Dukaric "vs" Borja), teorie inusuali sulla natura delle nostre
societa', una designer che fa anche musica, un gruppo di designer con
un nome svedese, indirizzo e-mail francese e studio a Londra (Åbäke).
immersioni, capitani di Enterprise, James Bond, le abitazioni dei supereroi, Vox Feminae 2008 –
il Lady Fest era a Zagabria e, chiaramente, la cultura pop, i film e
la TV.
[EN]

This issue comes out right
after the victory of Barack Obama at the US presidential elections,
so there are columns and texts on the subject. Then there are other
columns, news, little towns in Croatia, the
patents in science and an institute that works on those, young
artists, the energetic strategy, the economy, the crisis, some young
cheerleaders who try to achieve self-fulfillment by making a living
from dancing, 2.0, the future of blogs (Sinisa
Dukaric "vs" Borja), unusual theories on the nature of our
societies, a girl who is a designer and also does
music, a group of designers with a Swedish name, a French e-mail and
a studio in London (Åbäke),
underwater diving, captains of Enterprise, James Bond, the homes of superheroes, Vox Feminae
2008 – Lady Fest has been in Zagreb, and then, clearly, the pop
culture, films, and the TV.
[HR]
Ovaj broj izlazi odmah
nakon pobjede Baracka Obame na predsjednickim izborima SAD-a, tako da
ima kolumni i tekstova na tu temu. Tu su zatim druge kolumne, novosti, mali gradovi u Hrvatskoj, patenti
u znanosti i jedan institut koji se njima bavi, mlade umjetnice,
energetska strategija, ekonomija, kriza, mlade cheerledersice koje se
pokusavaju samo-ostvariti ziveci od plesa, 2.0, buducnost blogova
(Sinisa Dukaric "vs" Borja), neobicne teorije o prirodi nasih
drustvava, dizajnerica koja se bavi i muzikom, grupa dizajnera sa
svedskim imenom, francuskom e-mail adresom i studijom u Londonu,
ronjenje, kapetani Enterprisea, James Bond, gdje zive supeheroji, Vox Feminae 2008 – Lady
Fest bio u Zagrebu, i zatim, jasno, pop kultura, filmovi i TV.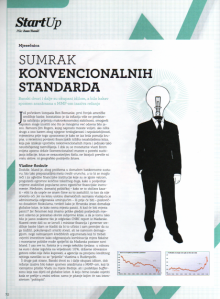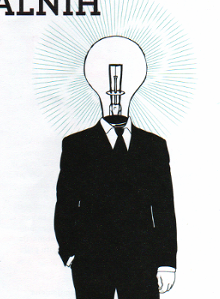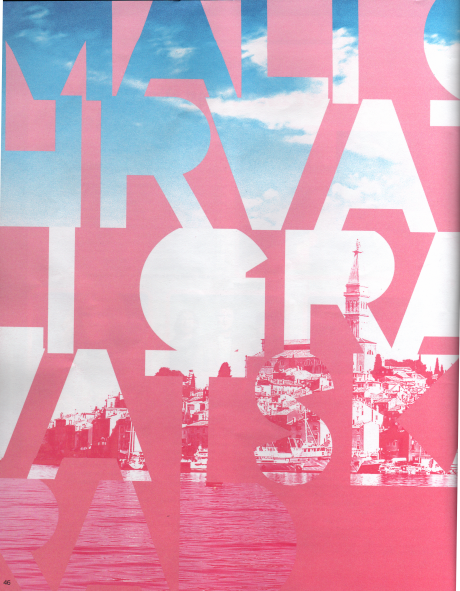 [IT]
Noto che Matko Zuric ha
scritto della serie "24" (della nuova stagione ho letto anche su
Il Manifesto del 13/01/2008., pagina 3, nel quale Giulia d'Agnolo
Vallan si chiede se i produttori cambieranno l'approccio adesso che
Obama diventa presidente). Mi diverte la espressione di Zuric –
"24" lo descrive come – il piacere proibito di ogni vero
pacifista – e non lo cito per difendere la trasmissione stessa, non
la seguo nemmeno. Comunque, l'articolo dice di piu' del film
24:Redemption, che della nuova stagione, la quale, del resto, e'
ancora da vedere per intera.
[EN]
I note that Matko Zuric
has written on the series "24" (about its new season there is an
article in the Italian newspaper Il Manifesto, 2008/01/13, page 3,
where Giulia d'Agnolo Vallan wonders if the producers of that
series would change their approach now that Obama becomes president).
I am amused by rge expression used by Zuric – he describes "24"
as – the guilty pleasure of every true pacifist – and I'm not
citing him to defend that programme in particular, I don't even
follow it. Anyway, the article is more about the film 24:Redemption,
then about the new season, which, on the other hand, is yet to be
seen in entirety.
[HR]
Primjecujem da je Matko
Zuric pisao o seriji "24" (o njenoj novoj sezoni postoji i
clanak u talijanskoj novini Il Manifesto, 13.01.2008., u kojem se
Giulia d'Agnolo Vallan pita hoce li produkcija
promjeniti pristup sad kad Obama postaje predsjednik). Zanimljiv mi
je ovaj Zuricev izraz – "24" opisuje kao – gresno zadovoljstvo
svakog pravog pacifista – i ne citiram ga da bih branila taj
program, ni ne pratim ga. U svakom slucaju, clanak je vise o filmu
24:Redemption, nego o novoj zezoni, koju ionako treba tek vidjeti do
kraja.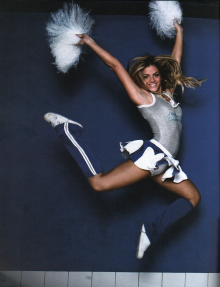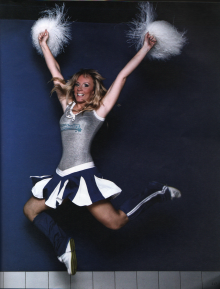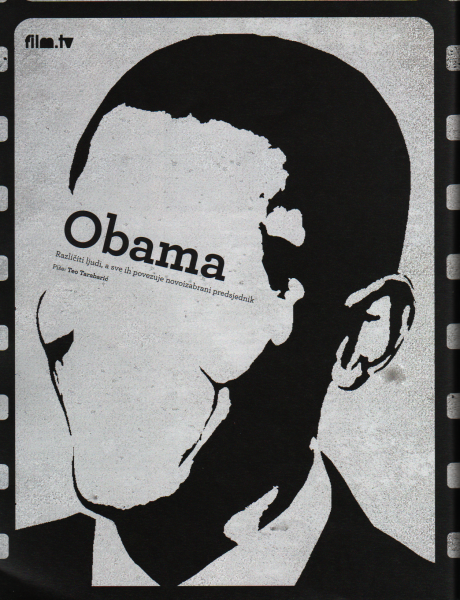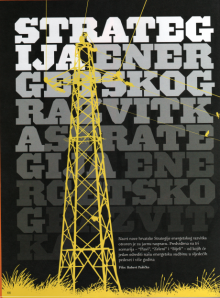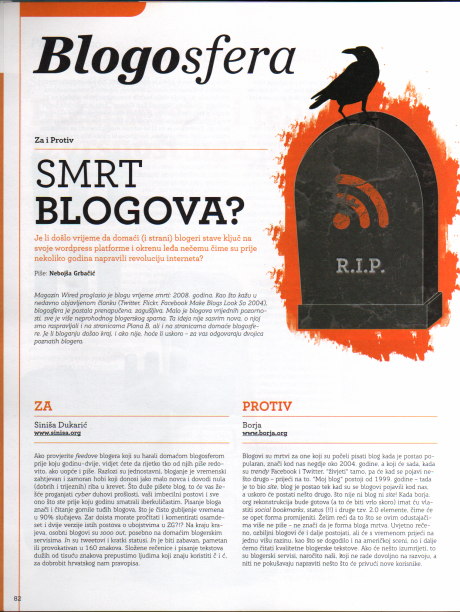 [IT]
E, come al solito, c'e'
anche Tonzi Kozul. Le sue recensioni della musica a me estranea sono
in un certo senso dei racconti, anzi credo che piu' mi e' sconosciuta
la musica della quale scrive piu' trovo divertenti ed efficaci le sue
descrizioni). Yknow, trance scandinavo e cose del genere. Ci
racconta, poi, anche del senso che tutto cio' ha, degli esseri umani,
della "societa'", ma non con lo sguardo distaccato e freddo.
Descrive come vanno vissuti questi immaginari, il senso della goduria
e dell'escapismo di questo tipo, il come tutto cio' funziona, il
perche' funziona, il che viaggio ti fa fare. Interessante. Sostenendo
che ogni musica e' piu' o meno "escapist" (un rifugio). E come
dargli torto, anche quando vogliamo interagire con la societa', o
tentare di cambiarla, o tentare di cambiarla con la musica (e mi
piace ancora sperare che cose come la musica possono avere degli effetti sul mondo), aiuta comunque avere una bolla o nave spaziale intorno, nella
quale uno puo' pensare, emozionarsi, danzare, acoltare la musica,
leggere, guardare, immaginare, fantasticare, prepararsi o
proteggersi, mentre esplora questo strano pianeta. E la musica ci da
uno dei modi per condividere, anche se in modo parziale, forse
illusorio, e precario, questa con altri.
[EN]

And, as usual, there is
also Tonci Kozul. His reviews of music completely foreign to me are
in a way short stories, and I even believe that the more unknows the
music che writes about is to me, the more amusing and effective are
his descriptions, to me. Yknow, Scandinavian trance and things like
that. He narrates about the sense of it all, as well, about humans,
the "society", but not with a distant, cold, stance. He describes
how these "immaginari" are being lived, the sense of pleasure and
escapism of this kind, and how it all works, why it does, and the
voyage it takes you on. Interesting. The thesis is that all music is,
in a way, escapist (a refuge). And how can I not agree, even when we
want to interact with society, or try to change it, or try to change
it with music (I still like to hope that things like music can have an effect on the world),
it still helps to have a bubble or a spaceship around oneself, where
one can think, feel, dance, imagine, listen to music, read, watch,
fantasize, prepare or protect oneself, while exploring this strange
planet. And music gives us one of the ways to share it, even if in a
partial, maybe illusory, and precarious, way, with others.
[HR]
I, kao i obicno, tu je i
Tonci Kozul. Njegove recenzije glazbe koja je meni totalna
nepoznanica su na neki nacin kratke price, i cak vjerujem da sto je
meni nepoznatija muzika o kojoj pise, to su mi intrigantniji i
efikasniji njegovi opisi. Yknow, skandinavski trance i te stvari. On
pripovijeda o smislu svega toga, takodjer, o ljudskim bicima, o
"drustvu", ali ne na hladan i distanciran nacin. Opisuje
kako se zive ovi "immaginari", o uzitku i eskapizmu te
vrste, i kako sve skupa funkcionira, zasto funkcionira, i na koje
putovanje te vodi. Zanimljivo. Teza je da je sva muzika u stvari, na
neki nacin, bijeg (skloniste). A kako da se ne slozim, cak i ako se
zeli imati interakciju sa drustvom, ili ga pokusati promijeniti, ili
ga pokusati promijeniti muzikom (i dalje mi se svidja nadati da stvari poput muzike mogu imati utjecaja na svijet), ipak pomaze imati "bubble"
ili svemirski brod oko sebe, gdje se moze misliti, osjecati, plesati,
zamisljati, slusati muziku, citati, gledati, mastati, pripremati se
ili zastititi, dok se istrazuje ova cudna planeta. A glazba nam daje
nacina da to podijelimo, cak i ako djelomicno, mozda iluzorno, ili
privremeno, s drugima.
.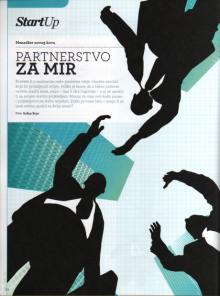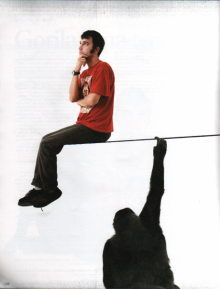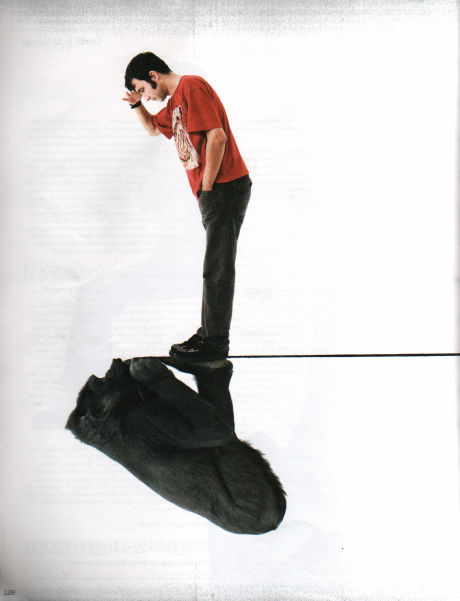 ---